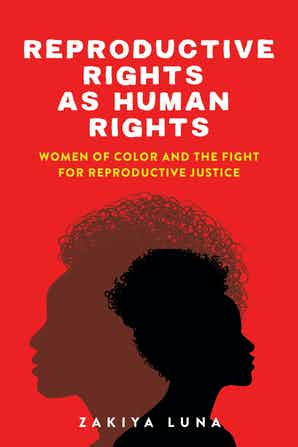 Purchase my book here or directly from NYU Press here (for a 30% discount input LUNA30)
For copies of more recent publications, please email me
Luna, Zakiya T. 2019. "Black celebrities, Reproductive Justice and Queering Family: An Exploration." Reproductive BioMedicine and Society Online 7: 91–100. Open-access copy available here.
Luna, Zakiya T. 2018. "Black Children are an Endangered Species? Examining Racial Framing in Social Movements" Sociological Focus 51 (3): 238–51.Available here.
Luna, Zakiya T. 2017. "Who Speaks for Whom? (Mis) Representation and Authenticity in Social Movements." Mobilization: An International Quarterly 22 (4): 435–50. Available here.
Luna, Zakiya. T. 2016. "'Truly a Women of Color Organization': Negotiating Sameness and Difference in Pursuit of Intersectionality" Gender and Society 30(5) 769-790. Available here
Luna, Zakiya T and Kristin Luker. 2013. "Reproductive Justice." Annual Review of Law and Social Science 9 (1): 327–52.

Available here.
Luna, Zakiya T . 2011."'The Phrase of the Day': Examining Contexts and Co-optation of Reproductive Justice Activism in the Women's Movement," Research in Social Movements, Conflict and Change, 32:219-246.
Luna, Zakiya T. 2010. "Marching toward Reproductive Justice: Coalitional (Re) Framing of the March for Women's Lives." Sociological Inquiry 80 (4): 554-578.
Cole, Elizabeth R. and Zakiya T. Luna. 2010. "Making Coalitions Work: Reflections from the Margins of US Feminism." Feminist Studies 36 (1): 71-98.
Luna, Zakiya T. 2009. "From Rights to Justice: Women of Color Changing the Face of US Reproductive Rights Organizing." Societies without Borders: Human Rights and the Social Sciences (4): 343-365.